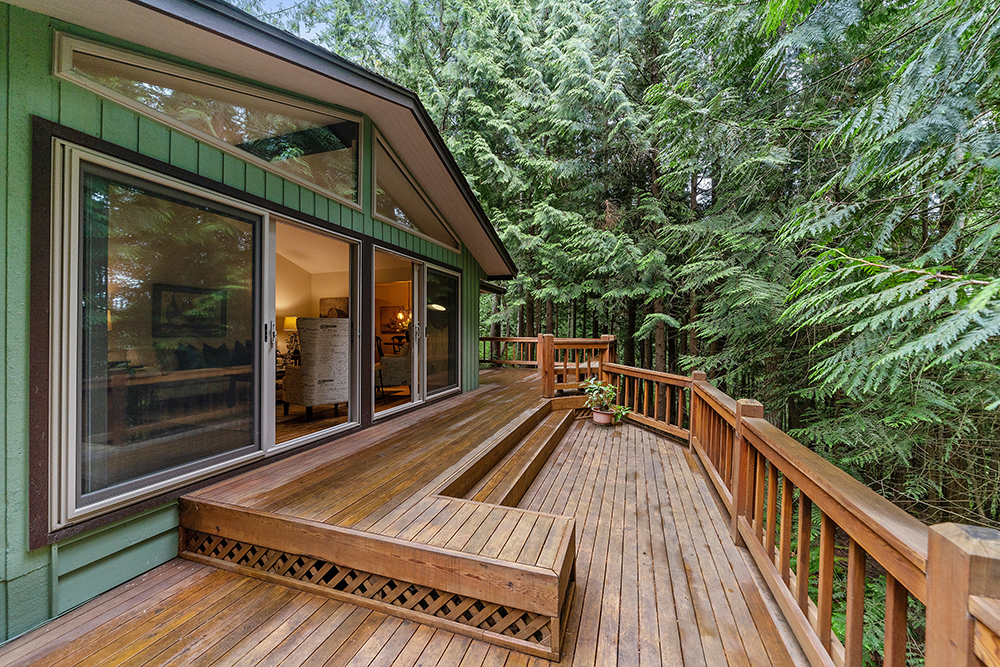 34 Tips to Prepare a Home For Professional Photography
Your photos are going to be seen by any number of online consumers, so making your listing stand out is imperative. Ensure that you promote your sale in the best light possible by planning ahead of time for professional photography.
Here is a list of ideas and tips on how to help your client get ready for a professional photo shoot.
Inside the Home
• De-clutter as much as possible. Put away toys, clothing, dishes, towels, shoes etc. It's a lot cheaper to put these things away before the photo shoot than to pay to have the photos "photoshopped".
• Depersonalized to a certain degree. Photos of young children and any potentially offensive art (believe me, I've seen it all!) should be put away.
• Remove any seasonal/holiday decorations that can quickly outdate your photos.
• Dust and vacuum.
• Make all the beds, fluff all the pillows, and check the bed skirts.
• Clean the kitchen sink and put away all the dishes.
• Clear all kitchen counter tops and put away toasters, can openers, etc.
• Clear all bathroom counter tops and put away all personal items.
• Remove all shampoos, conditioners, body-washes, etc. from the shower.
• Put out the guest towels and hide all the others.
• Hide all trash cans.
• Remove all magnets and decorations from the refrigerator.
• If there are pets, hide all food/water bowls, pet beds, and pet toys.
• Put all toilet seats and lids down.
• Replace all burned out light bulbs.
• Consider decorating the tables with your prettiest place settings.
• Consider putting out vases of fresh flowers.
Outside the Home
• Have the lawn trimmed, leaves raked, bushes and trees pruned.
• Clean up after any animal
• Put away all garbage cans, hoses, garden tools, toys, bikes etc.
• Hide any "cute" yard decorations.
• In snowy climates, shovel snow from walkways, driveways, patios, decks when necessary.
• If there is a pool, hot tub, or spa, take any security gate down, uncover, and clean.
• If there will be any twilight photos taken, replace any broken lighting on the home, around the landscape, and in the pool.
• Open the umbrellas on any patio sets.
• When in season, uncover grills.
• Remove any seasonal/holiday decorations.
• Consider adding splashes of bright colored flowers to the landscape and in pots.
Right Before the Photographer Arrives
• Turn on ALL interior lights – even lights in furniture cabinets.
• Turn OFF all ceiling fans.
• Light fireplaces and candles.
• Open all blinds, shades, and curtains.
• Clear all cars and vehicles from the driveway and the street in front of the home.
• Please secure any potentially aggressive animals in a safe location, away from all rooms being photographed.
TIPS FOR A TIMELY HOME SALE
When selling your home, there are many steps you can take to accomplish this goal in a timely manner and attain the best possible price.
Here are some points to consider:
First impressions are extremely important. The front entryway/door should be fresh and clean and the yard should be neat and free of debris. Any sheds or outbuildings should be
fresh-looking and free of debris in the surrounding area. Seasonal plants/decorations add a nice touch at all entrances.
The exterior paint or stain should be in good shape; if not, it's time to paint. If it is vinyl-sided and does not look clean, it should be power-washed prior to being listed.
Any shrubs or plants especially at the front of the house should be neatly trimmed and cut down if they are covering windows and blocking sunlight.
Remove any noticeable weeds in areas around your home.
Make sure your home is clean and appealing. If the walls look dirty, paint or repaper them. Keep in mind, the majority of Buyers now prefer paint over wallpaper. Make sure baseboards are clean. Clean windows are very appealing. Any heat registers w/ rust or peeling paint should be freshly painted (make sure you use the proper paint for metal).
Repair any loose knobs, sticking doors, windows or drawers.
Bathrooms are a great selling point; make sure everything is shining. Clean and repair bathtubs and caulking. Any clothing or personal items should be out of view, if possible.
The kitchen is one of the most important rooms and should be thoroughly cleaned, especially appliances (don't forget the inside of the oven)! Counters should be free of clutter; keep minimal items out that are used on a daily basis. Refrigerators should be free of magnets and numerous pictures.
Cluttered rooms look smaller; remove excess furniture and personal items. If necessary, move them to the garage, placed neatly along a wall so buyers can walk though unobstructed. Ideally rent a storage unit and take all unnecessary items to free up space. Closets can look larger if you declutter them or use closet organizers!
1) Get Ready for Home Ownership
Build a good credit history
Get mortgage pre-approval
Find out what type of mortgages you quality for
Consider hiring an attorney to review all contracts and agreements associated with the home buying process
Save up for a down payment (typically 10-20% of property's value; if FHA-qualified, then possibly less)

Consider closing costs which can include taxes, attorney's fees, and transfer fees
Consider utilities and monthly bills, such as homeowner's assessments
2) Find a Real Estate Professional
Get a referral from friends, family, and work colleagues, or search realtor.com® and look for real estate yard signs and advertisements
Ask the real estate professionals you interview about buyer's representation contracts and agreements; make sure you understand the terms
Explain your needs and expectations to the real estate professional you choose to work with
3) Find the Right Property
Determine what is important to you, such as particular schools, neighborhood amenities, monthly mortgage payment, public transportation, walkability, etc.
Make sure you include home owner's assessments, utilities, and taxes when calculating the monthly mortgage payment
4) Finance the Property
Contact your mortgage broker or lender
The lender or attorney will run a title search to ensure there are no clouds on the title
Make sure you understand the financing terms—ask the lender for clarification, if needed
5) Make an Offer
Ensure the property is inspected by a licensed home inspector
Acquire title insurance
Make sure the title is clear, or make your offer contingent upon title clearance
Read all contracts before signing—make sure you understand all of the terms, ask questions
Place a competitive bid and be prepared to make a counter-offer
Keep your credit score stable and in-check by waiting to purchase any big-ticket items until long after the closing
Only one offer will result in a sale, so be prepared to move on if your offer is not accepted
6) Closing and Life After the Big Purchase
Protect your new asset by obtaining insurance such as homeowner's, flood, disaster, and fire
Weatherproof your new home
Maintain files—digital or print—for all warranties, insurance documents, contracts, etc.
Keep original closing documents in a safe place, preferably outside the home (such as a safety deposit box)
Set up utilities bills in your name, maintain files
Implement desired aesthetic changes such as painting, minor construction, and re-flooring
Set a move date and hire movers or plan a move party with your friends
Get to know your neighbors and explore your new neighborhood
If you're happy with the work of your real estate professional, be sure to recommend her/him to friends and family
https://www.nar.realtor/articles/home-buying-in-six-stephttps://www.nar.realtor/articles/home-buying-in-six-steps